SHILLONG, MAY 15: The Karbis of Lengkreng village, about three hours away from Khanduli, have accused the Pnars of the area of burning their own farm huts and blaming them for it.
Following this accusation recently, the Dorbar Shnong of Khanduli and its citizens have demanded the district authorities of West Jaiñtia Hills to initiate a thorough inquiry into the recent spates of hut-burning in the farmlands of the Khanduli Pnars.
Rejecting the Karbis' accusation, the assistant headman of Khanduli, West Jaiñtia Hills District, Mr K. Bina, said it was absurd to blame the Pnars for burning their own huts. Speaking to the press on Saturday last, he revealed that as soon as he learnt about the allegation, he called the Karbis of Lengkreng village to request them to identify the culprits who had burnt the four huts of the Pnars.
If it were really some people from Khanduli, who had done the criminal deed, as alleged by them, he said, the Dorbar Shnong of Khanduli would have no hesitation in punishing them according to the law. But Mr Bina reiterated that he found the Karbis' allegation absurd and unjustifiable.
Mr Bina also revealed that the Pnars of Khanduli never had trouble with the Karbi's of Lengkreng before. The unrest only started recently when the Karbi Anglong Autonomous Council (KAAC) erected a checkpoint in an area within the jurisdiction of the Khanduli Dorbar Shnong without any permission from it. When the Dorbar Shnong objected to it since it was hampering the people's free movement to and from their farmlands, the KAAC remained unresponsive. In fact, following the Dorbar's complaint, the situation only got worse, erupting into acts of arson and violence reported earlier.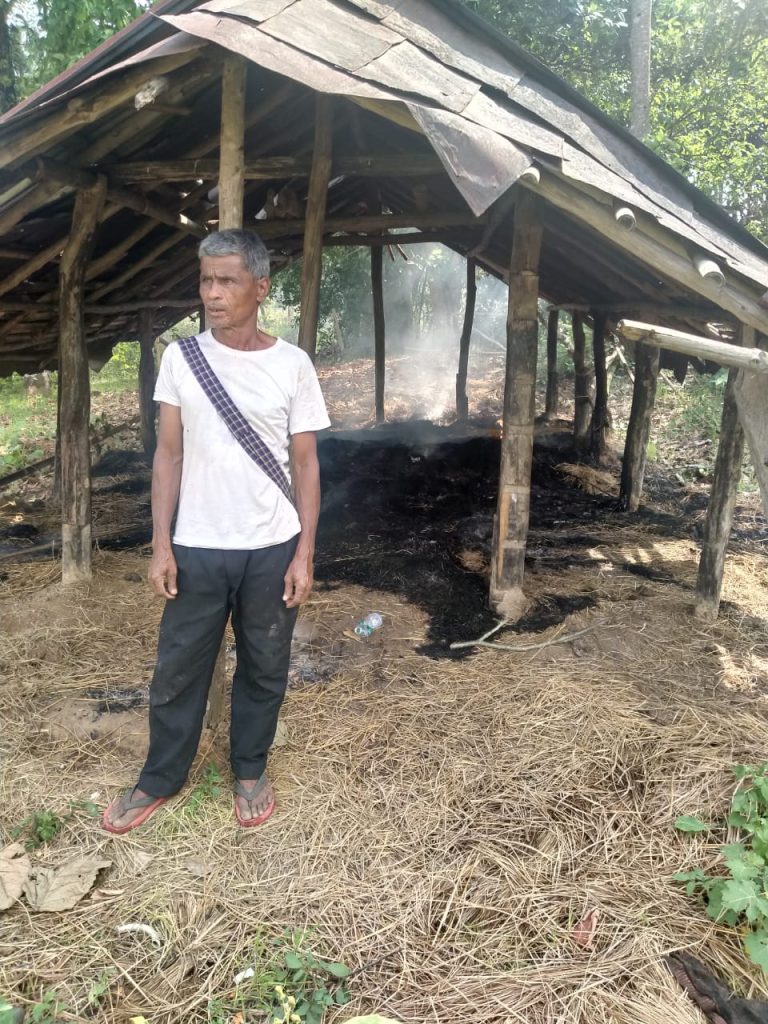 As things stand now, Mr Bina said, the people of Khanduli are facing great hardship as they cannot even go to work on their farms.
Speaking at the same press conference, the headman of Khanduli, Mr Yooshida Nongspung, reiterated the point that Khanduli never had any problems with the people of Lengkreng, Artiang Sanphaw, Langkyrja, Khiehmulong, Mynkoiram and Rymphum before.
All the troubles in the past had always been with Karbis from the villages of Myn-i and Umpawiang since these people had repeatedly harassed the Pnars and prevented them from going to their own farms. Mr Nongspung also called on the authorities to look into the matter at the earliest to avoid further hardship and trouble.